Supplyframe Design Lab, Pasadena CA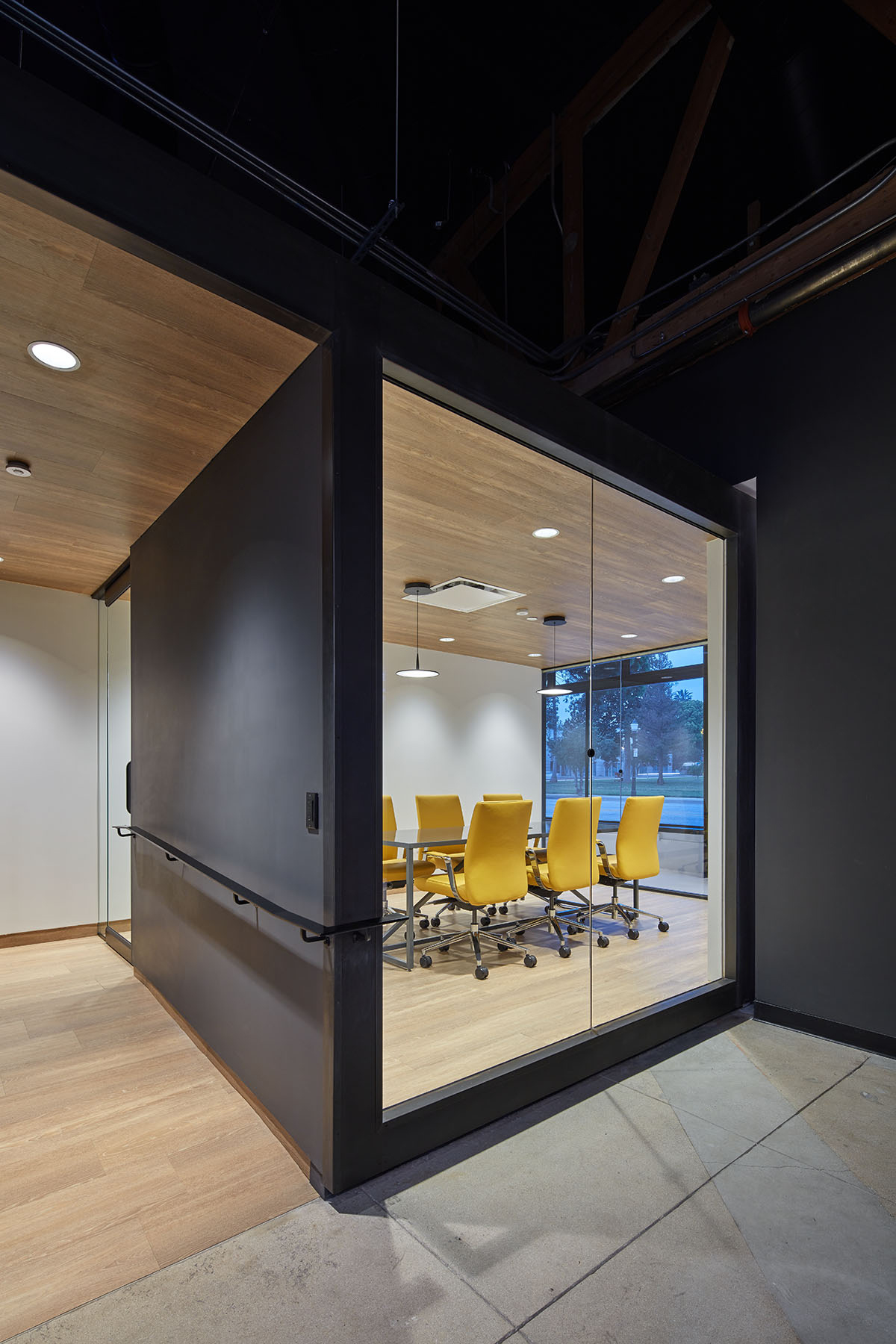 Supplyframe Design Lab, Pasadena CA
The Supplyframe Design Lab is the ultimate creative workspace. As a home to renowned institutions of design and technology, including Caltech, Art Center College of Design and Nasa's Jet Propulsion Laboratory, Pasadena has long been a creative hub. The Supplyframe Design Lab offers designers, engineers, and artists of extraordinary vision a playground for innovation. The 4,900 sq. ft. lab is a leading edge creative center built to foster new ideas in technology and design. The space combines areas for brainstorming, rapid prototyping, model making and fabrication as well as a gallery and assembly space for community events.
While current trends in creative workplace design focus on spaces that are light, airy and warm, the Design Lab is stark, industrial and elegant to encourage the raw energy and passion needed to create something new. Cory Grosser says, "The lab is not a warm-loft concept, but a design inspired by caffeine-fueled all-nighters, late night coding sessions, and underground skunkworks. It's a place designed for radical innovation."
The material pallet of blackened cold-rolled steel, raw concrete, and rough sawn timber, reference traditional factories and workshops, while the use of glass, glossy black and white surfaces, and premium furniture point to the elegance of high-end creative agencies. The circulation of the space is organized around a 40ft long free-standing box that houses an ideation space and a rapid-prototyping lab. Clad in blackened steel and glass, this volume protrudes into the street facing gallery to hint at the innovation areas behind. In a theatrical gesture, glass walls punctuate both volumes allowing patrons to peer inside to see the making process on display. The open benching area includes custom-made furniture that can be reconfigured for individual or group work. The kitchen is a place to refuel and work or meet at custom high top tables. The large shop is filled with the latest in cutting-edge prototyping equipment and is flanked by a garage area with a roll-up door that facilitates the creation of large-scale works.