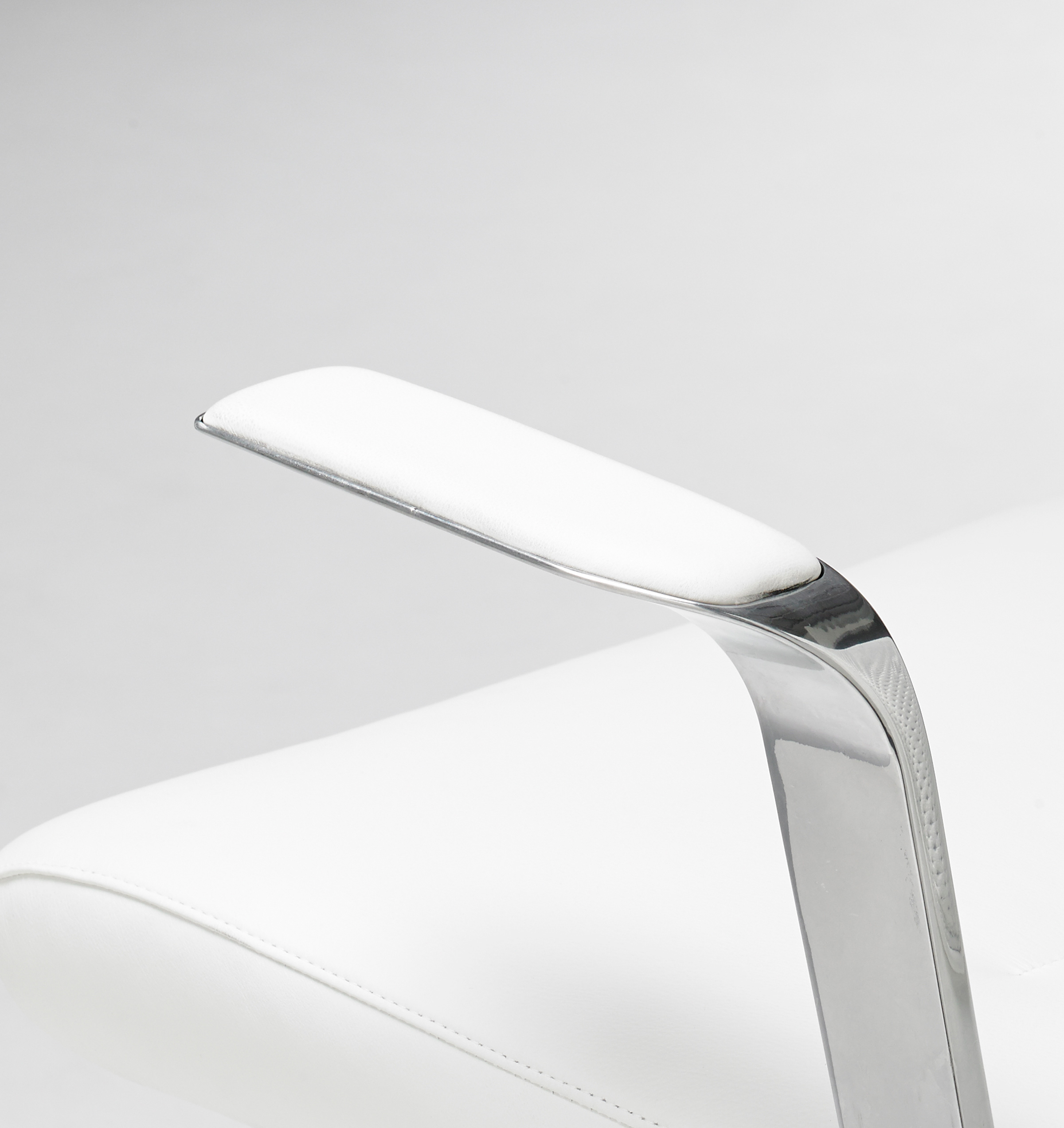 Alta, Bernhardt Design
Alta, is designed to achieve the perfect balance of visual lightness and high comfort. Alta foregoes the mass and stature of traditional boardroom chairs and is perfect for open area meeting spaces, break out meeting areas and more modern conference rooms.

The primary design statement of the chair is the unique cantilevered arm that grows organically from below the seat. The surface slowly twists and transitions horizontally to create the perfect perch for one's arms. The arms are no more or no less than they need to be.